City University London VC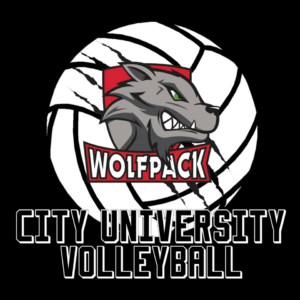 The City, University of London, Volleyball Club is a highly competitive club constantly looking for new players to contribute to our success! The club consists of one men's team and one women's team, both competing in division 1 in the upcoming seasons. Both teams are wildly successful each coming off a championship win in their own divisions (Women's – Division South Eastern 1A and Men's South Eastern Division 2) in the 2018/2019 season. Recently we have also even started competing in Beach Volleyball.
Not only are we committed to winning but we are also committed to giving you the best university sports experience. We are a competitive team on the court and a fun-loving and supportive family off the court. We organise social events, international university tours, external trainings and tournaments as well as team trips! If you're a competitive player interested in joining our team, contributing to success and being part of an amazing community, come try-out for the team!
Leagues and cups we play in
Both the Men's and Women's teams will be competing in BUCs South Eastern Division 1A and in the BUCs Trophy Cup in the upcoming season.
Key achievements
2018/2019
Short Listed TeamCity Club of the Year
Women's Team
Champions, BUCS South Eastern Division 1A
Semi-finalists, BUCS South Eastern Trophy Cup7th Place Volleyball England Student Cup
7th Place Volleyball England Student Cup
Premier League Qualifiers
Short Listed TeamCity Team of the Year
Men's Team
Champions, BUCS South Eastern Division 2
Champions, BUCS South Eastern Conference Cup
Men's Team won TeamCity Team of the Year
BeachVolleyball Team
3rd Place, BUCS Beach Volleyball Championships Mixed 4s
2017/18
Short-listed TeamCity Club of the Year and Inclusive Club of the Year 2017/2018
Women's Team
3rd Place in BUCs South Eastern 1A
13th Place Volleyball England Student Cup
Coach Hai-Binh Ly won Coach of the Year 2017/2018
Men's Team
1st Place in BUCs South Eastern Division 3
15th Place Volleyball England Student Cup
2016/2017
Short-listed for TeamCity Inclusive Club of the Year 2016/2017
Women's Team
Champions, BUCS South Eastern Division 2B
Runners-up, BUCS South Eastern Conference Cup
8th Place Volleyball England Student Cup
Women's team won TeamCity Team of the Year 2016/2017
Men's Team
3rd Place, BUCS South Eastern South Division 3A
Round 2, BUCS South Eastern Conference Cup
3rd Place Pool B (Qualifying Round), Volleyball England Student Cup
2015/2016
Women's Team
Champions, BUCS South Eastern Division 3B
Champions, BUCS South Eastern Conference Cup
3rd Place Pool B (Qualifying Round), Volleyball England Student Cup
Men's Team
3rd Place Pool B (Qualifying Round), Volleyball England Student Cup
Training details
Both teams train Monday 20:30-22:00 @ CitySport
Trials
TBA
Match Day
CityActive Drop in session
Follow us