Autumn activity in Willesden
It's proving the strangest of seasons following the oddity of the truncation of 2019-20's with no local or national competition although Polonia men were able to play a couple of games at European level. Yet we keep hearing of efforts to get volleyball played within the pandemic restrictions and we invited Willesden Volleyball club to share with us all what they have been doing.
We asked how their sessions were run but there has been no single format. Plans have had to change as regulations changed. Their major session takes place on Sundays between mid-day and three o'clock and they continued outdoors until the end of October. They attracted such large numbers of juniors that when participant numbers reached fifty they had to divide into two sessions, one for beginners and the other for the more advanced. As it always has, the club also involved itself in the community, this autumn participating in the fund-raising campaign to send a local boy who is a junior member of the team and suffering from leukaemia to Singapore for treatment. The lockdown in November meant they had no volleyball activity whatsoever but indoor sessions for under eighteens could begin in December. The additional restrictions of Tier 3 still allow such an arrangement and unless things change again, will continue in January.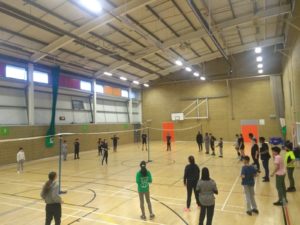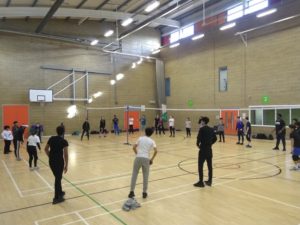 Some pictures probably illustrate the spirit engendered better than more words while encouraging the London volleyball community. We are pleased to share a few.
Contributor, Douglas Barr-Hamilton
Source, Daniela Feltrin
Pictures, Willesden Volleyball Club